Maciej Flis BASSOON
Selection of Previous Performances
---
Francis Poulenc / Bohuslav Martinu
The Breasts of Tiresias / Tears of Knife
Sun. March 11th, 2012
Sat. March 17th, 2012
Center Theatre, Long Beach, CA
---
MIDNIGHT WINDS - NEW YORK DEBUT!
A captivating West Coast wind ensemble makes its first East Coast appearance!
Sunday, January 30

th

, 2011 at 2PM
Tishman Auditorium, 66 West 12th Street, New York, NY
---
The ASTO Museum of Art's Music Series
4505 Hunington Dr. South,
Historic Jensen Rec Center Studio in Echo Park
---
The Cathedral of Our Lady of the Angels
Midnight Winds in Mass commemorating the late President of the Republic of Poland, Lech Kaczynski, First Lady, Members of
the Polish Government and Parliament, Dignitaries, and Representatives of the Katyn Families who died in a plane crash of the Polish Air Force One on Saturday, April 10
th
, 2010
.


---
Midnight Winds with Guest Musicians:
Gabrielle Castoritta, Oboe
The concert will feature a transcription of Chopin's
Contradanse,
First Lady of Poland, Maria Kaczynska,
and her patronage of the Paderewski Festival in Paso Robles, CA


Richard Wagner - Die Feen
Pasadena Playhouse
39 S. El Molino Ave
BARD Conductors Institute Orchestra
---
Music Academy of the West
Orange Coast Orchestra with MARIACHI
Morek Theatre - Orange Coast College
---
775 Mission Street, San Miguel
PADEREWSKI Festival Opening Concert
Paso Robles High School Band and Choir with Midnight Winds
---
November 20th and 21st 2010
Oxnard Performing Arts Center
"THE NUTCRACKER
"
- Ventura County Ballet Company
---
Dorothy Chandler Pavilion
American Youth Symphony 2009 Annual Gala celebrates the great motion picture scores of Academy Award-nominated composer

Alan Silvestri

. He will conduct the orchestra in music from

Forrest Gump,

Back to the Future, Who Framed Roger Rabbit?, Polar Express

and many more. Film montages and the thrilling experience of his music performed live by a full symphony orchestra make for an extraordinary event.
Special guest Rodney Gilfry (baritone) hosts and performs at the Gala dinner as we honor the accomplishments of Alan Silvestri.
Bard Conductors Institute Orchestra
---
Midnight Winds on Tour in Poland
Holidays Tours Lodz Poland
Official Dealership of VW and Audi IDCZAK, Lodz Poland
Thursday, April 17th, 2008
Henryk Wieniawski Music School
LODZ, ul Sosnowa 9

Thursday, April 17th, 2008
KONSTANTYNOW LODZKI, ul.Lodzka 28

Scena Teatralna ZAJEZDNIA 43 Miejskiego Osrodka Kultury w Konstantynowie Lodzkim
Poznanski Palace
Museum History of Lodz
LODZ, ul.Ogrodowa 15

Saturday, April 19th, 2008
KONSTANTYNOW LODZKI

Private Concert
Tuesday, April 22nd, 2008
The Grazyna and Kiejstut Bacewicz Academy of Music in Lodz
Chamber Music Workshop for Woodwinds
Tuesday, April 22nd, 2008
Technical University of Lodz
The 2nd International Musical Spring Festival at the Technical University of Lodz

LODZ, ul.Piotrkowska 266
Thursday, April 24nd, 2008
"Legionow Polskich" High School
"The

Air

National Guard Band of the Southwest"
Moorpark College, Performing Arts Buliding
May 15th, 16th, 1
7th and 18th
CSULA presents W.A.Mozart 'Magic Flute'
CalState University Los Angeles
---
"The

Air

National Guard Band of the Southwest"
Libby Park,
200 S.Signal St.
Ojai, California

---
Midnight Winds and Tonoi - LA Harmonie Ensemble
Los Angeles County Museum of Art
---
November 10th - 21st 2008
Midnight Winds
TEMPO PROGRAM. Educational Outreach in collaboration with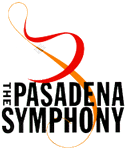 ---
Midnight Winds

University of Southern California, Bovard Auditirium

---
8:30 PM REDCAT -

Roy & Edna Disney

31 W 2nd Street, Los Angeles, CA
---
The Night Of The Lotus Dai Yuqiang Concert
8:00 PM The Pasadena Civic
300 E Green St.

---